Full Grooming Fees For Long Haired Dogs
Small breeds 1-25 lbs. $99.00 and up
Medium breeds 26-50 lbs. $145.00 and up
Breeds over 50 lbs. $185.00 and up
Full Grooming Fees For Short Haired Dogs
Small breeds 1-25 lbs. $95.00 and up
Medium breeds 26-50 lbs. $125.00 and up
Breeds over 50 lbs. $155.00 and up
Full Grooming Fees For Cats
All Breeds $140.00 and up
Nail Clipping Only | Stand Alone Service (Call In Booking Only)
Please Note:
Nail Clipping Alone Service Can Not Be Booked Online.
Please Call Donna @ (510) 581-2727 for an appointment
Dogs Breeds all weights $45.00
Cats Breeds all weights $40.00 
Anal Glands all weights $40.00
Additional charge for matting and extra under coat work based on how extensive and the time it takes.
Service and Cancellation Policies
Generator Fee – $45.00


In order to operate our mobile grooming salon we require access to a standard electrical outlet. If an electrical outlet is not made available there will be an additional charge of $45.00 to utilize our salon generator.
24-Hour Notice Cancellation Fee – $65.00
In order to schedule appointments that are convenient for all our customers, we require that a 24 hour notice be given if you must cancel your scheduled appointment.

If a 24 hour notice is not given there will be a $65.00 cancellation fee due.
Service Cancellation Fee – $65.00
If we arrive to groom your pet(s) and we are unable to because of any of the following reasons, the service cancellation fee will be due.
If you decide at the time we arrive you do not want me to groom your pet for any reason

If we am unable to groom your pet because it is extremely aggressive and it would jeopardize the pet's safety and health

If you have scheduled multiple pets to be groomed and you decide not to groom all of them when we arrive, the cancellation fee will be due for each pet grooming that you cancel
Payment for services rendered
Payment is due at the time that the grooming service is rendered. No Exceptions.
First time customers will be asked to pay for service in Cash Only.

We accept Cash, Zelle, Venmo & Checks (for repeat clients) for grooming services, cancellation fees and additional charges.

Return check fee is $25.00.
After you have reviewed our policies you can call 510-581-2727 to make an appointment to groom your pet. If you would like us to arrange a schedule for your pet to be regularly groomed you can print the Appointment Request Form from this page and fill it out. Please send it to the address indicated at the bottom of the form and we will contact you with a planned grooming schedule for your pet.
Licensed | Bonded | Insured | Certified | CPR Trained
---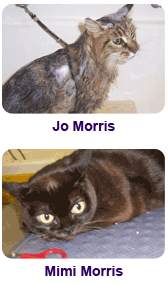 Donna has been grooming our four cats for about six months now. Her gentle, quiet manner and her understanding of their distinct characters makes her the perfect groomer for cats. And the cats look great! I couldn't recommend anyone more highly than Donna."
Sharon Morris
Hayward, CA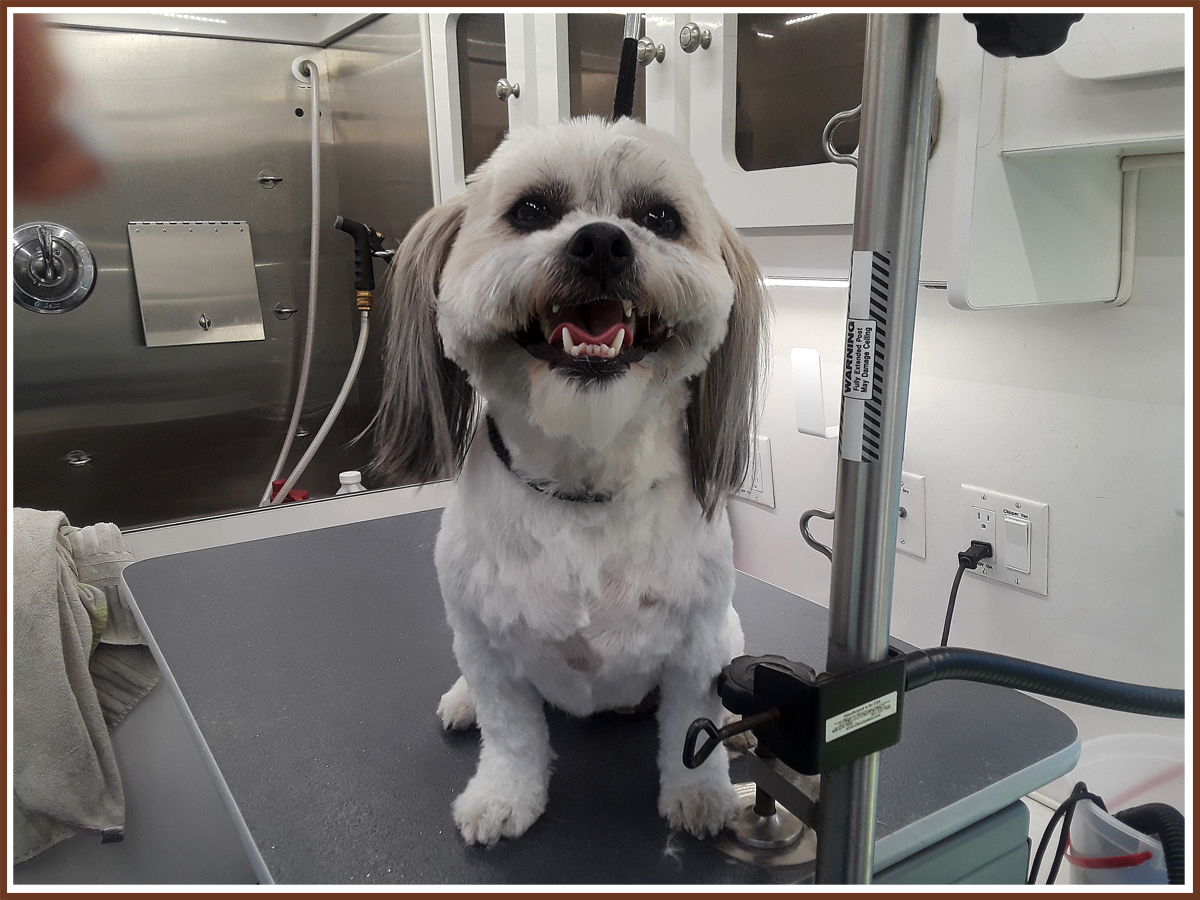 We have been using Donna's Mobile Pet Groomers for over 10 years now!  We LOVE Donna!  She is so friendly, caring and compassionate with our animals.  She truly makes her clients priority #1.  She was providing her services to our elderly Shih-Tzu "Jazzi" for over 8years until our girl of 17 yrs pasted away.  Since we expanded our family again two years ago, Donna has been providing her amazing services to our energetic bubbly Shih-Tzu "Chloe".  No cages or crates to be had like other grooming services and Donna brings her services to your door step….priceless!  The Irby family animals will be clients for life????
Sincerely,
Tresa