Our Mobile Pet Grooming Services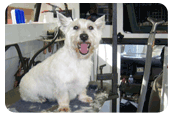 Sparky is a high-spirited Westhighland Terrier and has extreme reservations about being groomed. He hates noise and other groomers have refused to groom him because of his erratic behavior around noise. Donna handles him with patience, knowing he has to be handled with "kid gloves"
I would recommend Donna to anyone with a problem animal or not.
Ernest Covington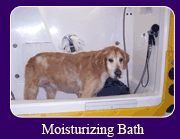 These Mobile Pet Grooming services are available for all breeds of dogs and cats. Prices for services vary depending on your pet's size and the condition of its fur/hair. An estimate can be given over the phone for the services you are requesting. Seeing your pet in person will allow us to give you an exact price. Click Here For Our Pricing Guidlines On Our Mobile Pet Grooming Services in Your Area
Contact Us for more information about pricing.
Appointment Payment Policy – Payment is due upon completion of pet grooming service.
Cancellation Policy – If you must cancel your scheduled appointment a 24- hour notice must be given to avoid a cancellation fee of $60.00!
Thank You | Donna's Pet Grooming | Mobile Services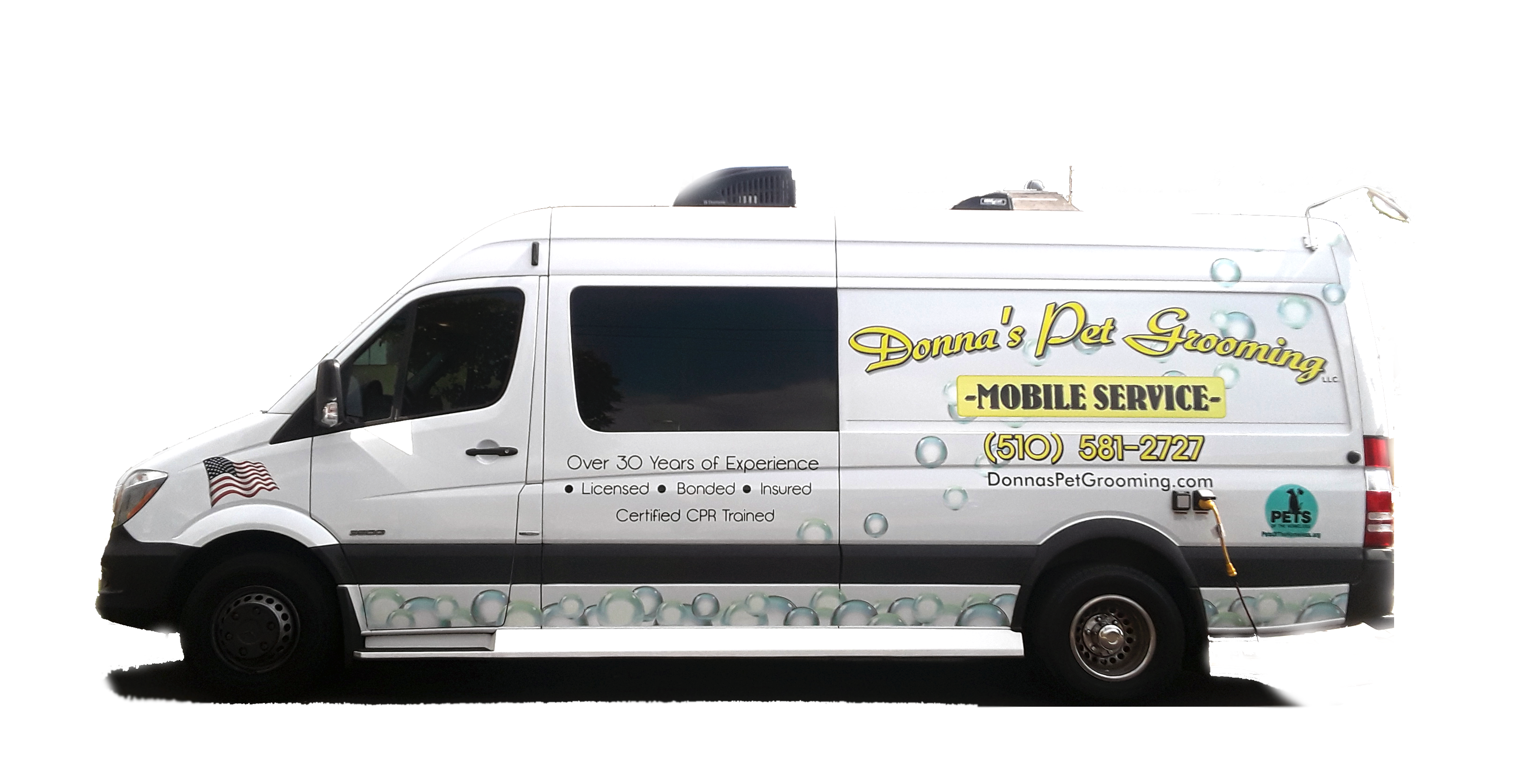 Licensed | Bonded | Insured | Certified | CPR Trained
---
Our van, or Mobile Pet Grooming Salon, is a state of the art grooming facility with the following amenities: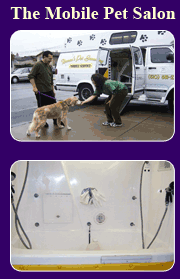 · Full-sized tub for bathing and a table for grooming
· Clipper Vac System keeps fur/hair in the clipper
and off your pet and the floor
· Blow dryer or a drying cage (for the pet who
dislikes blow dryers)
· A furnace to keep warm in the winter and A/C to
keep cool in the summer
· A water heater provides warm water and the
waste-water tank keeps soapy water off your street
· A generator powers the salon.
· Plugs into standard electrical outlet