Welcome to Donna's Pet Grooming, where we are dedicated to providing a secure and tranquil environment for your beloved pets. Our core values of kindness and gentleness are at the heart of our grooming philosophy, ensuring that your pets feel safe and at ease during their grooming experience. We understand that safety and kindness are paramount in delivering exceptional care to your cherished companions.
My Journey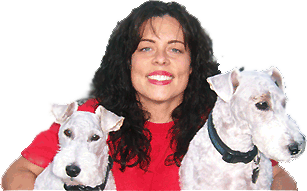 My passion for pet grooming ignited at the age of 15, inspired by the remarkable transformation of our family dog, Mugs, after a visit to the local pet groomer. Witnessing Mugs go from dirty and unkempt to a pristine and refreshed appearance left a lasting impression on me. It was during those formative years that I decided to embark on a path of making animals look and feel their best.
Under the mentorship of the renowned pet groomer, Judi, I began my grooming career as a bather. Judi imparted the fundamental skills of pet grooming, encompassing bathing, thorough drying, brush-outs, knot removal, nail clipping, ear cleaning, paw trimming, and more. Judi's uncompromising standards for cleanliness and grooming excellence honed my skills. Her dedication to perfection prompted me to stay after hours to observe the expert pet groomers in action. Recognizing my genuine passion for grooming, Judi generously extended her tutelage to encompass the art of grooming. I was fortunate not to require formal grooming school, as Judi, a distinguished figure in the industry, shared her extensive knowledge with me.
Upon relocating to Alameda County, I continued to refine my craft by working for various groomers over the next five years. It wasn't until I connected with Katina that I truly blossomed as a pet groomer. Katina supported my journey as an independent contractor, challenging me to establish my own grooming business. This endeavor included creating business cards, advertising, securing insurance, setting up a phone line, procuring grooming supplies, and, most importantly, building a loyal clientele base. My success relied on customers specifically requesting my services or contacting my dedicated business line. After four years with Katina, an opportunity arose for me to operate a mobile grooming van during a colleague's maternity leave. It was then that I decided to expand my business further, subsequently working with Alicia for two years before finally qualifying to purchase my own mobile grooming van.
Since 2003, I have proudly owned and operated Donna's Pet Grooming, specializing in mobile pet grooming. Our unique approach involves coming to your home to groom your pet, ensuring they remain in their familiar and comfortable surroundings. With over 32 years of hands-on pet grooming experience, my passion for working with animals remains as strong as it was when I first started. I genuinely look forward to each day of work, knowing that I make a positive difference in the lives of pets and their owners.
Community Commitment
Throughout my journey, I have been privileged to collaborate with individuals who have contributed to my growth as a pet groomer and business owner. To give back to the community that has supported me, I have formed a partnership with the non-profit organization, Feeding Pets of the Homeless. Their noble mission is to provide sustenance for the pets of homeless or disadvantaged individuals. If you wish to learn more about Feeding Pets of the Homeless and how you can support this worthwhile cause, please click here.
Introducing our latest innovation

Our personally formulated, premium shampoo for dogs, cats, and horses, proudly brought to you under the "Presto" brand by Fetching Pet's. We understand the importance of pampering your beloved pets with the utmost care, which is why "Presto" stands out as a game-changer. Our new shampoo is meticulously crafted with your pet's well-being in mind, free from synthetic chemicals, and designed to be tear-free. Committed to providing only the best, we have harnessed the power of all-natural organic ingredients, ensuring that every wash is a gentle and nourishing experience for your pets. With safer ingredients, "Presto" promotes the health and happiness of your pets, setting a new standard in pet grooming, and offering you peace of mind. Product to be released 4th quarter of 2023
Our Credentials
Donna's Pet Grooming is proud to be licensed, bonded, insured, and certified, offering the highest level of professionalism and safety for your pets. Additionally, I am CPR trained to ensure your pets' well-being in any unexpected situations.
Licensed | Bonded | Insured | Certified | CPR Trained
---